Posted on Thursday, September 16th, 2010
The Great Bustard Group has joined Just Giving, the easiest way to fund-raise for your favourite charity.
Each year the Great Bustard Group must raise enough to fund the continuation of the project to reintroduce this magnificent bird to the UK. This is not only time consuming, but extremely costly and effort must continually be put into fundraising.  Everything from rearing bustard chicks in Russia, veterinary checks, transport, quarantine costs and the ongoing cost of maintaining the extensive Great Bustard release site must be paid for. Luckily the GBG has a dedicated and enthusiastic team - but they need your help.
The fund-raising efforts of Bustard supporters across the UK make a huge difference every year, with the Grand Auction and Gala Reception each autumn and appearances and events throughout each year proving invaluable to the group.
Now it's even easier to get involved.  Just Giving has raised over 700 million pounds for charities worldwide and is a fun, easy way to make a difference, with some of the worlds largest organisations making use of its excellent tools.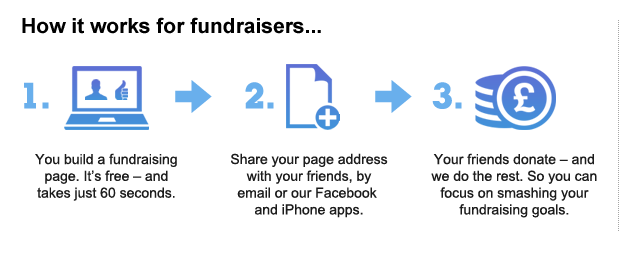 Visit http://www.justgiving.com/greatbustardgroup to view the GBG Just Giving page. From there you can become a fundraiser, sponsor someone else or just make a donation. You can set up your own page in 60 seconds and start helping the Great Bustard right away! Give a donation in memory of a loved one, or simply publicise your support for this worthwhile cause.
You can read more about our funding here: Great Bustard Group > Funding